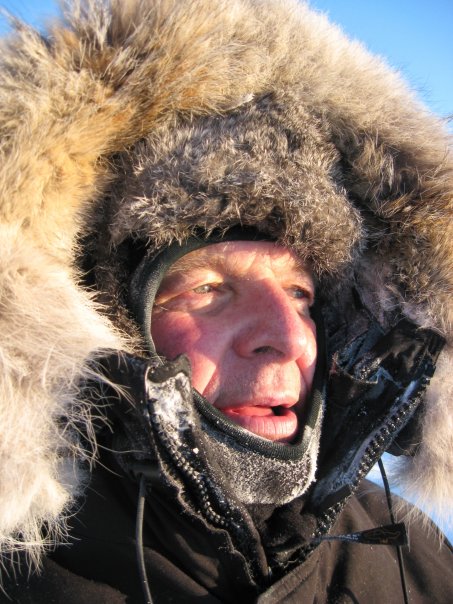 Home Town: Moose Jaw, Saskatchewan
Training Division: "Depot"
Troop: TR. A 1956
Regimental Number: 19201
Divisions Served: "K," "G," "N," "HQ," "Depot"
Medals & Honours: Long Service Medal with Silver Bar, Queen's Silver, Gold, and Diamond Jubilee Medals, Sovereign's Medal for Volunteerism, Hon. Doctorate (Laurentian University), Governor General's Commendation
Pillar Location: Pillar IX, Row 28, Column D
Story: 
My arrival at Depot in December of 1955 was in a raging Saskatchewan blizzard, and shortly after organizing my 'pit' in the hut behind the horse hospital, we were told that we would be digging out the road and grave for the procession and burial of Insp. McCombe, who had perished in the storm at North Battleford during the night. As I was obliged to be unsquaded for almost a month, it gave me the chance to meet troop members as they arrived from various parts of Canada. At that time, First Part training involved equitation and jaunts on the prairie with our 30 members west to Pinkie, which was always adventuresome. The day of Pass Out involved my entire family from Moose Jaw, 42 kms west of Regina. My father who had fought at Vimy and many other famous battles in WW1 was so proud.
My first posting in K Division was to St. Paul de Metis, northeast of Edmonton, but it wasn't long before the long-standing wish to serve in the Canadian Arctic took over, and my application to travel north became a reality with my posting to Yellowknife. It was a period when those who had settled the area were still alive and we all became good friends. I became involved in the work of Holy Trinity church, singing in the choir, leading the junior singers and running a Young Peoples group of 84, many being aboriginals from the Arctic coast and MacKenzie River district.
My next posting was to Fort Providence where construction crews were busy building the first access road from the 'outside' to Yellowknife. Once per year we had "Treaty Payment day" where I was obliged to dress in Review Order and stand beside the Indian Agent who sat at a table covered with a Union Jack. This was to reenact the treaty signing with the Crown in the early days. Each family member received a freshly minted $5.00 bill. The day always finished with the "Tea Dance" which went on for hours.
I started a Community group to fund the showing of films brought in from Hay River, where people would gather in the school to enjoy this monthly event. All films had to have an A rating in accordance with the Roman Catholic priest which meant considerable editing in the movie catalogue. We were excited that My Fair Lady was on the list but it came back B+ and could not be shown.
In the summer of 1960 I was transferred to Reliance, located on MacLeod Bay at the east end of Great Slave Lake. The detachment was built from packing cases in the late 1920s after the demise of the Hornby expedition on the Barrens. This was a totally isolated detachment, caring for some 40 Cree individuals and fly-in tourists who came in for the excellent fishing of trout and Arctic Char.
In my youth, I remembered with fondness the CBC Broadcast heard by the entire nation on Friday nights called "The Northern Messenger" One person who was a regular in receiving messages from my youth was Gus D'Aoust "Somewhere in the Barrens." As the police aircraft taxied to the little wooden dock I was greeted by this very famous northern trapper who assisted me in settling in. Turns out that he was the last person to see the Hornby trio who starved to death the winter of 1926.
Our main role was to care for the sled dogs with summer and winter patrols to the Snowdrift (now Lutselk'e) area, 85 miles distant where we had built a log patrol cabin. Changing times meant the closure of Reliance and the opening of a two man detachment at Snowdrift, and in March of 1961, I pulled the flag down for the last time and transferred to Fort Smith.
A true blessing in my life was meeting my future wife Eleanor Stebner and in April, 1961 we were married at Trinity Lutheran Church in Edmonton. After our European honeymoon we were transferred to Vegreville, 60 miles east of Edmonton, a wonderful Ukrainian community. Our son Brad was born there in 1962 and In late 1963 I applied for a position with the RCMP band. I was accepted and we moved to Ottawa in Jan. of 1964. Shortly thereafter, our daughter Diana was born.
As the front man and singer for this world class group of musicians it was necessary to make major adjustments. Almost immediately I was on my first tour, the first of hundreds I would undertake in the following 24 years until retirement. Our travels took us to almost any and all communities in Canada, large and small performing before enthusiastic audiences numbering from 25 to over 100,000. We travelled the world bringing the message of the Force through music to untold millions both in live concerts and on television. One of my 'extra' duties was to perform at Rideau Hall for Investitures by the Governor General. I continue to sing for my 11th Governor General, some who have become personal friends.
I have met almost the entire Royal Family including Queen Elizabeth. On one occasion, at the Aberdeen Pavilion in Ottawa while celebrating the Queen's Golden wedding anniversary I was obliged to sing both the Royal and National anthems in the presence of Her Majesty, Prince Philip and five thousand others. After I had finished, Philip came up to me and commented "I'll bet you've sung Rose Marie thousands of times!". On the Queen's last Canadian visit I was honored to be presented to her in the garden of Rideau Hall. What did we talk about? My favorite subject, the Canadian north, which she loves. During those visits to Rideau Hall I witnessed Canadians from coast to coast to coast being honored for their many contributions to Canada, one being the Order of Canada presented to Bill Lyall, an Inuk from Cambridge Bay who, many years before, was in my youth group at the church in Yellowknife. He came and thanked me following the ceremony.
In retirement I have been involved as a Trustee with Crime Stoppers, various entertainment groups, Christ Church Cathedral and I have had the opportunity of performing at Seniors Homes and the Veterans Hospital as a way of giving back to those who have made Canada what it is. My travels have included performances with choirs singing in all the major Cathedrals in England, France and Canada.
I have been blessed with many good things throughout my 86 yrs (2020), but I leave the most important item to the end of my story. I was privileged to undertake this journey with a great lady, my wife Eleanor Elizabeth (Stebner) Hampson. She was a great partner in all I took on and has been responsible for us having two wonderful children both of whom had careers in policing and five grandchildren who love life and are making a contribution to making things better.