Robert Montague Sidney Kraus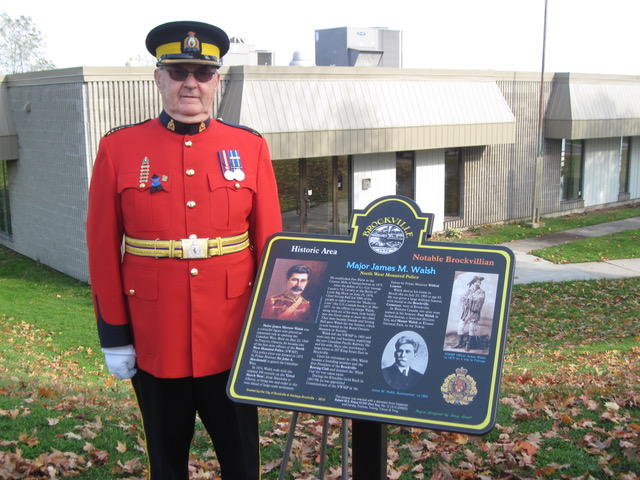 Home Town: Limerick, Saskatchewan
Training Division: "Depot"
Troop: TR. 36 1957/58
Regimental Number: 20025
Divisions Served: "N," "E," "G," "D," "HQ"
Medals & Honours: Long Service Medal with Gold Clasp and Star, "G" Division Territorial Bar, Queen Elizabeth II Diamond Jubilee Medal
Pillar Location: Pillar IX, Row 14, Column E
Story: 
I was born November 5th, 1937 in Moose Jaw, Saskatchewan.  I joined the RCMP in Regina, Saskatchewan.  I travelled by train from Regina to Ottawa, ON for training.  I travelled from Ottawa to Vancouver, B.C. "E" Division for my first posting.  I served Vancouver Town Station & University Detachment.  In July 1960, I travelled Vancouver by train to Churchill, MB, by Canadian Coast Guard Vessel C.D. Howe to Cape Christian, NWT "G" Division.  I also served at Frobisher Bay Detachment, Inuvick Detachment, Norman Wells Detachment, and Sachs Harbour Detachment.  Travel in the NWT during my service was dog team, canoe, whale boat, aircraft, and foot.  I returned to "E" Division Nanaimo Detachment in February 1966.  I also served at Sooke Detachment, Ucluelet Detachment, Kelowna Detachment, Princeton Detachment, and Castlegar Detachment.  Attained the rank of Staff Sgt.  In 1980 I was transferred to "HQ" Division, Ottawa.  I serve on Commissioner's Audit Directorate and Audit and Review Policy Branch.
I received Commission, Inspector in 1981 and transferred to "D" Division MB, as OIC Division Audit.  I retired to Kingston, ON in 1995.  My service in the RCMP was a rewarding adventure, serving Canada and its people for 38 years.
I was married February 11, 1967 in Nanaimo, B.C., and have been blessed with 3 children: a daughter and two sons.