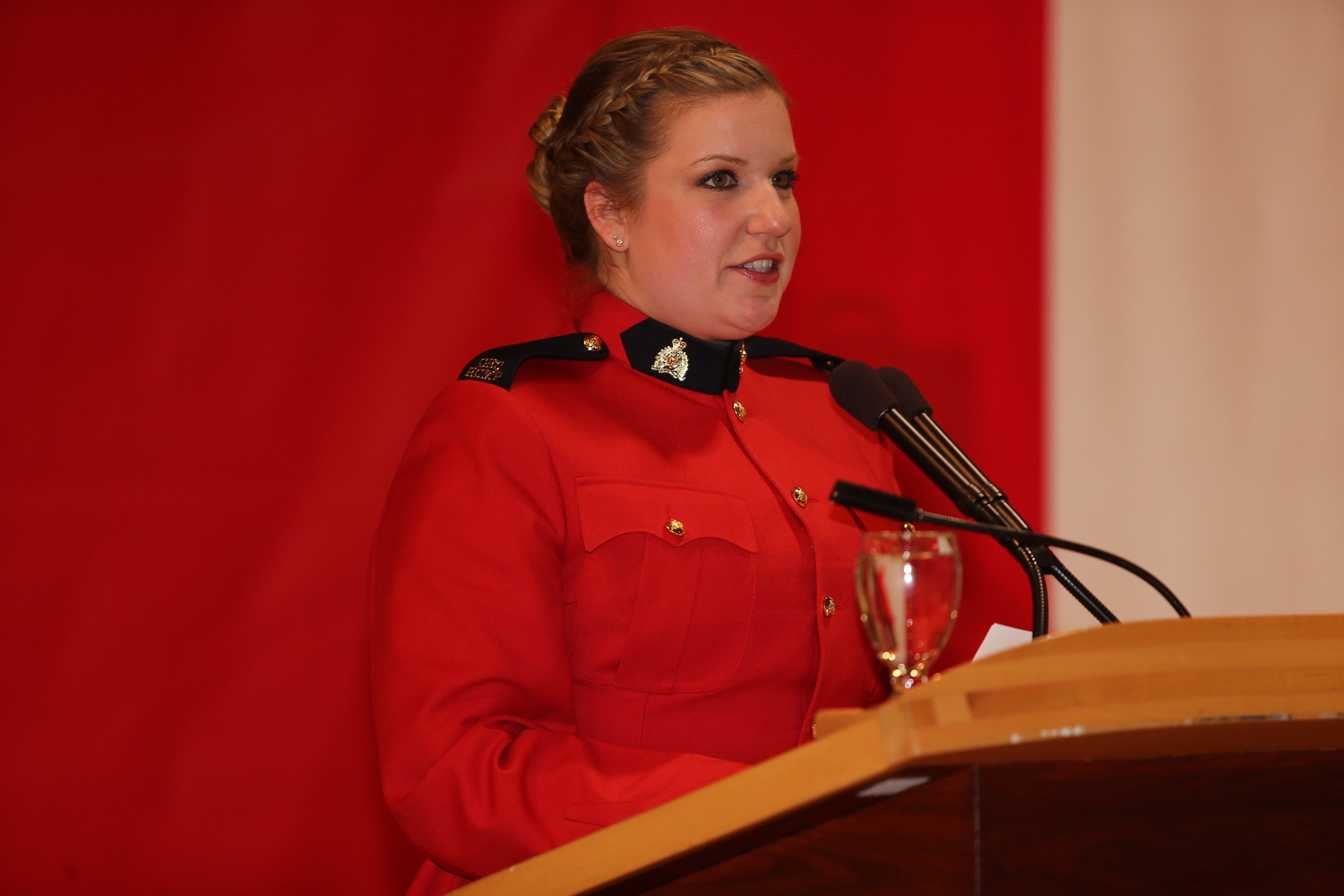 Home Town: Surrey, British Columbia
Training Division: Depot
Troop: TR. 19 2017/18
Regimental Number: 64386
Divisions Served: "E"
Pillar Location: Pillar X, Row 18, Column E
Story: 
Sandra D. Morse grew up as the middle child of two RCMP Officers – Cpl Ronald I.
Morse, Reg # 30980 and Cpl. Donna I. Morse, Reg # 31800. Not only was
Sandra's mother, Donna, a member of the first Troop of female Mounties,
Troop 17 74/75, but Sandra's mother and father were the first two RCMP
officers to be married in the Force. Sandra's maternal grandfather had
also been a member of the RCMP joining in 1947 – Robert W. Burns, Reg
#15242.
Growing up, Sandra was always interested in the role that police,
particularly the RCMP, had within the communities where they served.
Sandra became an Operational Command Centre (OCC) dispatcher in Burnaby and in Surrey
B.C. while at the same time applying to become a regular member of the
Force. Unfortunately, due to an injury, Sandra was not able to fulfill
her dream of becoming a Mountie but continued to be an integral part of
the Force for over 8 years within the OCC/telecoms field.
Sandra reapplied to the RCMP in 2016 and was finally accepted into the
Force commencing training at Depot Division on September 18, 2017 and,
after successfully completing recruit field training, was sworn into the
Force on March 26, 2018 as a regular Member. Sandra was posted to
Coquitlam, British Columbia where she continues to police in the
community.
On her uniform, Sandra proudly displays the RCMP Generational Service
Insignia pin which represents three direct generations of her family who
have served in the RCMP.