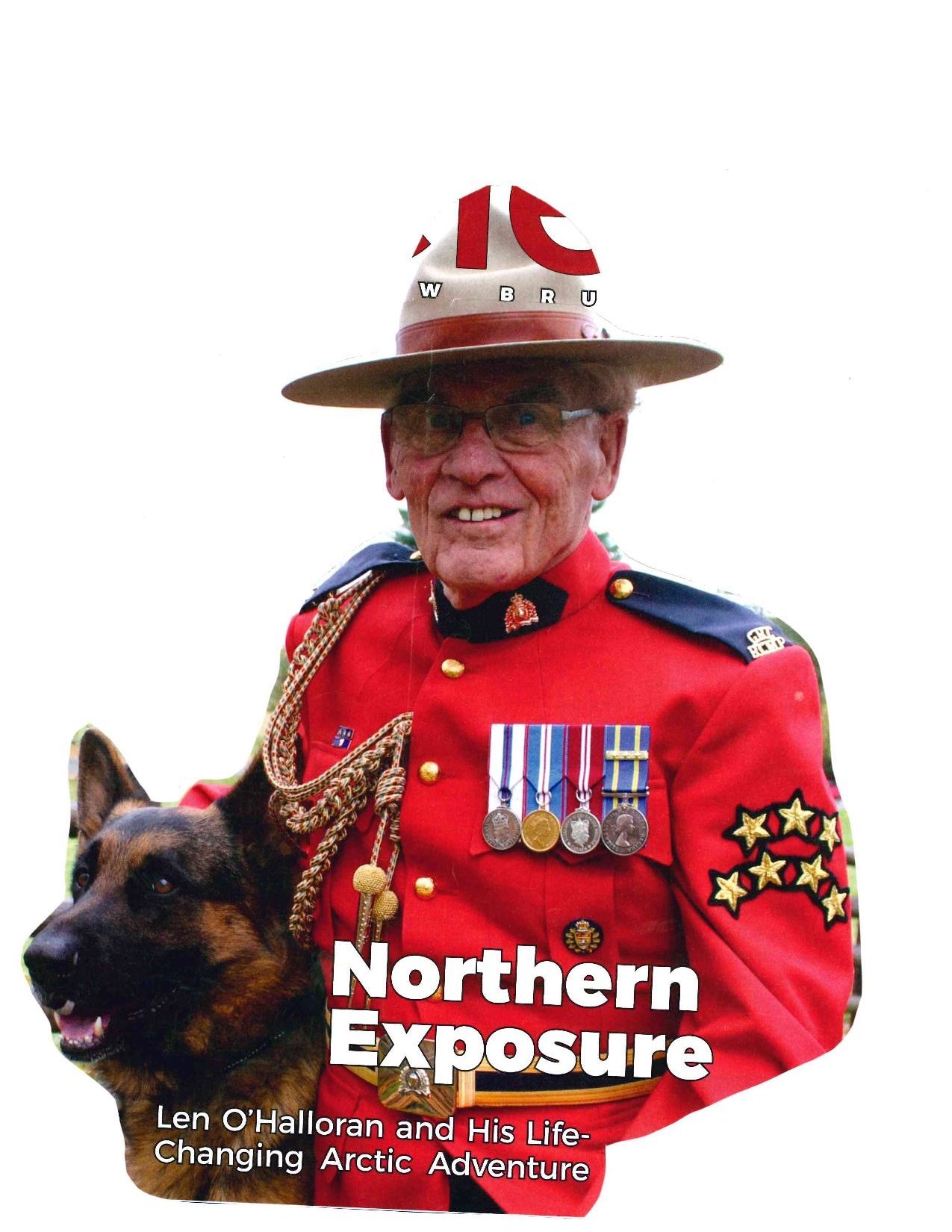 Home Province: Prince Edward Island
Training Division: Depot
Troop: TR. D 1956
Regimental Number: 19310
Divisions Served: "H," "G," "J"
Medals & Honours: Nunavut Commissioner's Award
Pillar Location: Pillar IX, Row 31, Column B
Story: 
Len was 20 years old when he began working for the RCMP in 1956.  Originally from Prince Edward Island, Len's first posting was Chester, Nova Scotia.  He was there less than a year.  Just seven months into his career, Len was on a train headed to Churchill, Manitoba, to catch a float plane to his new to his new posting in Chesterfield Inlet, Northwest Territories.
Len said, it was a nice place.  They had a Hudson's Bay store, there was a hospital, a school, and the Department of Transport was there to support aircraft making polar flights.  Len Mascotto was in charge of the detachment.  Two Lens worked with two special constables, Norman Ford and Nickolas Irkooti.  The men were guides, translators, and dog handlers for the RCMP.  Len said there was little crime in the community.
We were responsible for everything back then.  We ran the post office and the customs office; we registered births and deaths and did the adoptions.  Rankin Inlet had a new mine, and RCMP were required to do regular patrols in the community.  Len volunteered for the monthly trips.  He loved to travel.
We went by dog team in the winter and boat in the summer.  That spring, Len was put in charge of opening a new detachment in Rankin Inlet.  In 1959, the RCMP stationed him in Eskimo Point.  I was second man in the detachment there.  Our special Constables were Jimmy Gibbons and Johnny Karetak.
Len and Johnny travelled along the coast of the Hudson Bay from Eskimo Point to Whale Cove, and even as far as Rankin Inlet when needed.  The two became close friends, bonding over many trips.  That summer, when the winds swept the last bit of sea ice from the Bay, the supply ship arrived with goods for the community, and Len left on the RCMP float plane.
He had spent the required 3 years up north, and then it was time for him to leave.  He was transferred to Florenceville, he went on to marry, have children, and build a life.  He began a dog breeding business, raising German Shepherds, in part because of his experience with dog teams in the north.
In 2003 he was brought back to Rankin Inlet to receive the Nunavut Commissioner's Award at a special ceremony.  The commissioner at that time, Piita Irniq, wanted to honour Len O'Halloran and Nickolas Irkooti for their acts of bravery in helping save four people in the plane crash near Chesterfield Inlet 45 years earlier.
Len proudly wore the Red Serge for 63 years.  He has fond memories of his time up north.
To this date Len raises, trains, and ships German Shepherds all over the world.
Len was very much interested and involved with Troop D from the first reunion in 1996 and the reunions that followed.  He kept history on the Troop from 1956.  He was totally interested in every member's life in the past 60 some years.