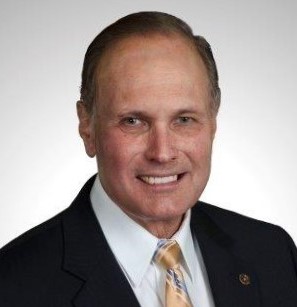 Home Town: Edmonton, Alberta
Training Division: "Depot"
Troop: TR. 1 1970/71
Regimental Number: 27951
Medals & Honours: Long Service Medal, Queen's Golden Jubilee Medal, Queen's Diamond Jubilee Medal
Pillar Location: Pillar IX, Row 3, Column E
Story: 
I served 43 years in the RCMP, all in large Detachments in the Greater Vancouver area. During my service I worked with many members who were outstanding individuals, loyal, and dedicated police officers devoted to the service of the people of Canada and the Force. The Force treated me well, and I have no regrets, only great memories. Here is my story.
I was born in Edmonton (1950) and raised in the Highlands area near the Exhibition Grounds/old Racetrack. I grew up in a middle-class family with a stay-at-home mom. In elementary school, I delivered flyers then graduated to a newspaper route. During my teen years, I worked at the Exhibition grounds and Racetrack. My jobs ranged from usher to security guard. Through it all I somehow managed to play high school football, hockey, and graduate with my senior matriculation.
While working for the Exhibition, I had a lot of contact with members of Edmonton Police. Being in an environment where I was constantly dealing with the public, these officers had the opportunity to observe how I interacted with the public. On several occasions, they suggested that I should consider a career as a police officer. Over time, the idea began to appeal to me.
Upon graduating from high school, I attended the Edmonton Police Department (EPD) to apply to become a member. I was only eighteen years old and was told by the desk Sergeant EPD only took applications of those twenty-one or older. Noting my disappointment, he suggested I walk over to the RCMP barracks, as they accepted applications at eighteen.
That was exactly what I did. Right from the start my mother thought it was a bad idea for me to join the RCMP as in her words, "your going to have a terrible time in basic training, you're not military inclined and don't like people telling you what to do." But I persevered with the application process and went to Depot at the age of nineteen.
All I can say is my mother was right. I hated Depot! Fortunately, I was in great shape, so the physical part of training was not that hard but living in a dorm with thirty-one other males for twenty-three weeks, was not easy. I was determined not to fail, so shut my mouth and followed the program. When interviewed about where I would like to serve, I made it clear I was not a country boy, preferring to live in a city. My first posting was to the largest Detachment in the Force, (200 members) at Burnaby, a metropolitan city in the Lower Mainland of British Columbia.
Right from the start I liked living and working in Burnaby. As a young recruit, I was required to work foot beat, alone, on Hastings Street. Located on the beat was a large bar, the home base of the local motorcycle gang. I looked about fifteen years old and initially received many harsh comments from the patrons at the bar, especially from those associated with the motorcycle gang. Applying what I learned in Depot, "your mouth is your most effective tool as a police officer." I overcame all the challenges and had few problems. It was never lost on me that I was all alone so I better start using the verbal skills I had developed from years of working at the Exhibition and at Depot, instead of attempting to use physical force.
I honed my verbal skills, and to my surprise, successfully built positive working relationship with many, some of whom I had to arrest on more than one occasion. I never forgot the experience and lessons learned from working the beat.
After Recruit Field Training I worked another area in Burnaby on General Duty and had considerable success solving cases and gathering intelligence. I also volunteered on my off hours to work with the local Duty Section.
I met a wonderful young lady from Richmond, Judy, in 1971 and we got married in 1973. My wife has been my rock and a provided tremendous support to me throughout my long career and virtually my entire adult life.
In the summer of 1973, I was transferred to Burnaby General Investigation Section (detective) and in 1975 moved to the Detachment Drug Unit.
The next five years were very intense, requiring many long hours at work. Although we were only a Detachment Drug Section, (five then seven members) we undertook two six-month undercover operations, plus conducted at least ten major investigations, some international, utilizing the provisions of the Privacy Act. I gained knowledge and experience writing applications under the Privacy Act, as well as, preparing search warrants. In addition, I had several human sources, who were invaluable in providing intelligence.
Our Drug Squad enjoyed strong working relationship with the DEA in New York, Florida, California, and Washington State, as well with U.S. Customs. We seized large quantities of narcotics, cash and convicted individuals for either Conspiracy to Import, Importing, and Trafficking Possession of a Narcotic for the Purpose of trafficking both in Canada and the U.S.A. Looking back, we put a lot of people in jail.
By this time, my poor wife had endured many hours of being home, alone. In 1980, I felt I needed to spend more time with her and frankly needed a rest from the demands of drug enforcement, I therefore requested a transfer. The next four years were spent at Burnaby Detachment working on General Duty, a short time on a specialized unit, where I was promoted to Corporal and eventually worked in administration, in Financial Services.
One experience I will never forget occurred in 1984 while working General Duty. During the early morning hours, I came upon an adult female walking on dark secondary road, during a torrential rainstorm. I subsequently drove the lady home during which time she told me she had knowledge of a horrendous crime but was scared to divulge it to the police. After a long conversation, the female finally advised me that her boyfriend was the person who shot and killed a Brinks Guard during an Armed Robbery, in another city. The information resulted in the arrest and conviction of the accused.
Later in 1984 I returned to Burnaby Detachments' Drug Enforcement Unit. A lot had changed with respect to how investigations where conducted with the introduction of the new Constitution and Charter of Rights in 1981. This time around, I focused on tutoring younger members on the many facets of drug investigational techniques and how to prepare proper documentation. I also spent many hours in court, providing expert witness evidence with respect to drug use and investigations.
In 1988 I was transferred to Langley where I worked on General Duty and General Investigation. Langley was a considerably smaller Detachment and provided me some unique new experiences. In 1990 I was promoted to a Sergeant and assumed the position of a Watch Commander, at Langley Detachment.
In 1992 I moved to "E" Division Headquarters and worked Staffing Branch, as an Interviewer for one year. I enjoyed my short stay and obtained a different perspective on the organizational needs of the Force, which served me well later in my career.
In 1993, I was promoted to Staff Sergeant and moved back to Burnaby Detachment as a Watch Commander. During this time, the Detachment had undertaken an organizational change to a Community Based Model of Policing. I assumed the new role of District Commander and experienced success working to address crime and local issues. I subsequently was awarded the Queens Golden Jubilee Medal for my work with the community.
In 1998 I transferred to Surrey Detachment and took on the position of the Administration N.C.O. for five years reporting directly to the Officer in Charge. The responsibilities were huge. Managing two budgets in the millions of dollars, directing municipal support staff, in excess of one hundred employees, controlling the movement of members (350) in and out of the Detachment, working with the City of Surrey in facility management, designing new offices and space plus developing budgets for the next year were just some of the obligations of the position. Without a doubt this job was the most challenging duties I had undertaken in my career.
In 2003, I transferred to back to General Duty at Surrey Detachment and assumed the role of District Commander for the Cloverdale/Port Kells region. This role was also based on a Community Based Policing model where the District Commander not only directed police operations but required me to have extensive interaction with the local community. I developed strong working relationships with many community leaders and citizens throughout the region and again established a strong Community Consultative Group.
The lack of services for the homeless and petty nuisance crime were huge community problems. These concerns were jointly tackled by our members and the local community resulting in a reduction of crime and the establishment of new services in the area for the homeless. In 2012 I was awarded the Queens Diamond Jubilee Medal for work with this community.
In 2010, I was asked by the Officer in Charge of Surrey Detachment to return to the main office and work as his assistant. That same year I was promoted to the rank of Staff Sergeant Major. I ended my career in 2013.
After my retirement from the Force, I served as a City Councillor for the City of Surrey, for four years.
My wife and I still live in Surrey and will probably do so for the rest of out lives.