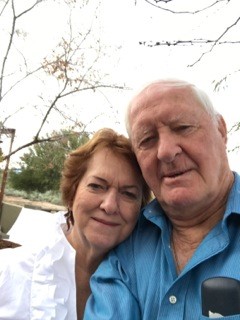 Home Town: Maryfield, Saskatchewan
Training Division: Depot
Troop: TR. B 1956
Regimental Number: 19258
Divisions Served: "E"
Medals & Honours: Long Service Medal, Gold Stars and Clasp
Pillar Location: Pillar XI, Row 9, Column F
Story: 
Edward Irwin Zwick Regimental #19258 – Service Record
I signed up on February 8, 1956 at Regina, Saskatchewan and immediately began training with the "B" troop. I graduated on October 11th, with a posting to British Columbia detailed to the Prince Rupert Detachment.  After three months, I was posted to the Queen Charlotte Detachment, a 2 -man posting for 18 months. Next I was sent to the Kitimat Detachment from April 1958 for approximately 2 years. After that I was at Smithers Detachment for about 3 months, then to remote Namu, B.C., where there was a Fish cannery that opened temporarily for 3 months, June to September, a one-man posting.  The job was to maintain law and order without a lock-up, an interesting experience.  I had the opportunity to welcome and shake hands with Mr. Bing Crosby, the Hollywood legend while he and his friends came ashore while there on a sports fishing trip.
Next transfer was in 1960 to Alberni, Vancouver Island a 5-man Detachment for 6 years where I married Cecile Wasylesky. Our daughter Charmaine was born in June l964. Due to the baby having a severe cerebral defect called hydrocephalus, we were given a compassionate transfer in March 1966 to Burnaby Detachment. There was a Hospital near by as she needed 24 hour/7days a week of total care.  During the 10 years at Burnaby I was promoted to Corporal then Sergeant.
 In 1976, I was successful in transferring to "E" Division Head Quarters, Vancouver to a specialized plain clothes unit called Protection of Property Section. There our duties were to develop and maintain plans for the security of all Federal buildings in B.C., emergency plans in response to natural disasters such as earthquake, tsunamis and identifying and developing security plans for wartime and peacetime, vital points within B.C. Our title was changed to Security Systems Section and we also became responsible for Explosives Disposal and providing trained members for VIP Security during visiting dignitaries. The duties required much training and travel and I received a Staff Sergeant promotion during the 19 years in this Section.  We developed the ability to respond to requests from all Police departments in B.C. for the identification and disposal of commercial and improvised explosive devices.  We also worked closely with the Emergency Response Teams and to develop and maintain explosive forced entry techniques.
In1986, I changed my marital status by marrying my former sweetheart Sonja Linea Barnes (nee Carlson). She had two children, Laura & Alan and I had joint custody of Louis and Juanita, all teenagers. My disabled daughter who was in long term care passed away in l993.
My service ended July 10, l995, with some 39 1/2 years of service in the R.C.M.P., as age 60 years old was the maximum then. I thoroughly enjoyed my service. The first 20 years in General Duties, uniform and the remainder in plain clothes.. A couple highlights would be when I was part of the Body guard for the Queen and Prince Philip, Prince Charles and Diana, Foreign dignitaries the U.S. President Clinton, Russian President Yeltsin, Pope John Paul in l983. Also, the planning and implementing security for Expo 86 was challenging. I believe my proudest moment may be leading the parade marching down the main street in Maryfield, Saskatchewan during Centennial celebrations July 2005. We, the members were 12 strong in full red serge with medals all with connections to our home town, so over the loudspeaker our individual names were announced.
Over the years our "B" Troop 1956 members and spouses have kept close and in touch by gathering many times in many Provinces and Countries to reunite and enjoy each others company.
I am proud of my services to Canada and Sonja and I are retired, living happily in Mission, B.C.